La Lavanda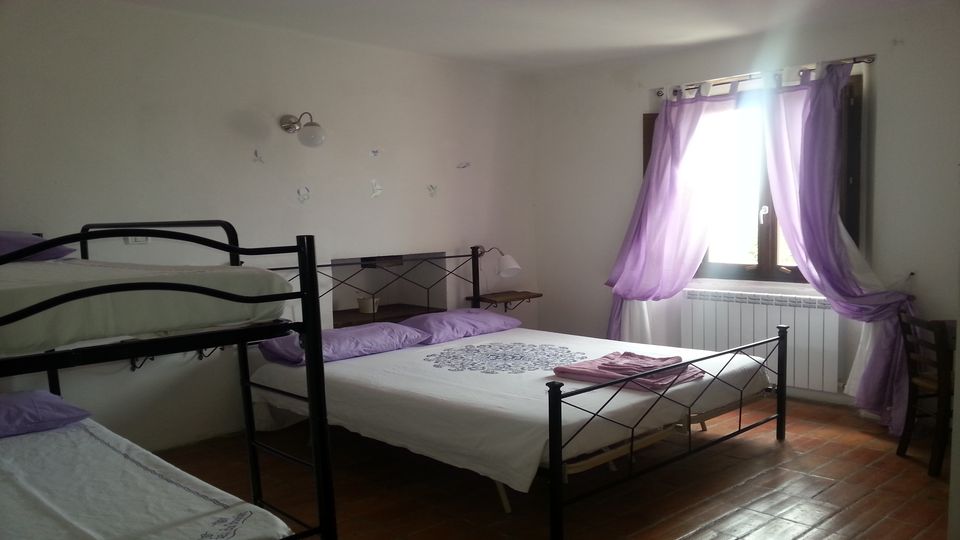 quadruple room (double bed and bunk bed) with bathroom TV and Wi-fi. The ears of lilac lavender flower lavender surrounding the whole room : from tents, to towels, from accessories to floral representations on the walls.
The seductive scent of the sweet ears permeates the environment. The room enjoys a view of the courtyard in front of the house.
So ... speaking of persuasive scent of lavender ears ...